Angielski dla seniorów online z native speakerem
Zapraszamy seniorów do naszego Uniwersytetu Trzeciego Wieku online na zajęcia z języka angielskiego z native speakerem!
Te zajęcia są dla ciebie! Nigdy nie jest za późno na naukę angielskiego!
Zajęcia odbywają się w małych grupach z jeden lektorem, dzięki czemu tempo jest dostosowane pod ciebie.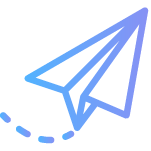 Odkryjesz swoje możliwości, poznasz nowe osoby oraz rozwiniesz swoje umiejętności. Nauka angielskiego to także dobry trening dla mózgu.
Zajęcia odbywają się online na naszym portalu. Są one też nagrywane dzięki czemu będziesz mógł/a korzystać z powtórek.
Aby uczestniczyć w zajęciach z angielskiego musisz zapisać się jako słuchacz do UTW APS oraz opłacić czesne.
Koszt zajęć z angielskiego za cały semestr to tylko 150 zł, za aż 12 spotkań! Cena jest bardzo promocyjna.
przez wszystkie lata działalności mieliśmy tylu słuchaczy
Zajęcia prowadzi native speaker z wieloletnim doświadczeniem
Wszystkie zajęcia są nagrywane, dzięki czemu jeśli nie możesz w nich uczestniczyć możesz je nadrobić kiedy chcesz przez cały semestr.
Przykładowy zrzut ekranu z zajęć
Tutaj nasz native speaker tłumaczy angielskie czasy.
Masz pytanie?
Skontaktuj się z nami!
Uniwersytet Trzeciego Wieku Online – Stowarzyszenie PRO-AGE
Infolinia: 12 312 53 28
email: [email protected]